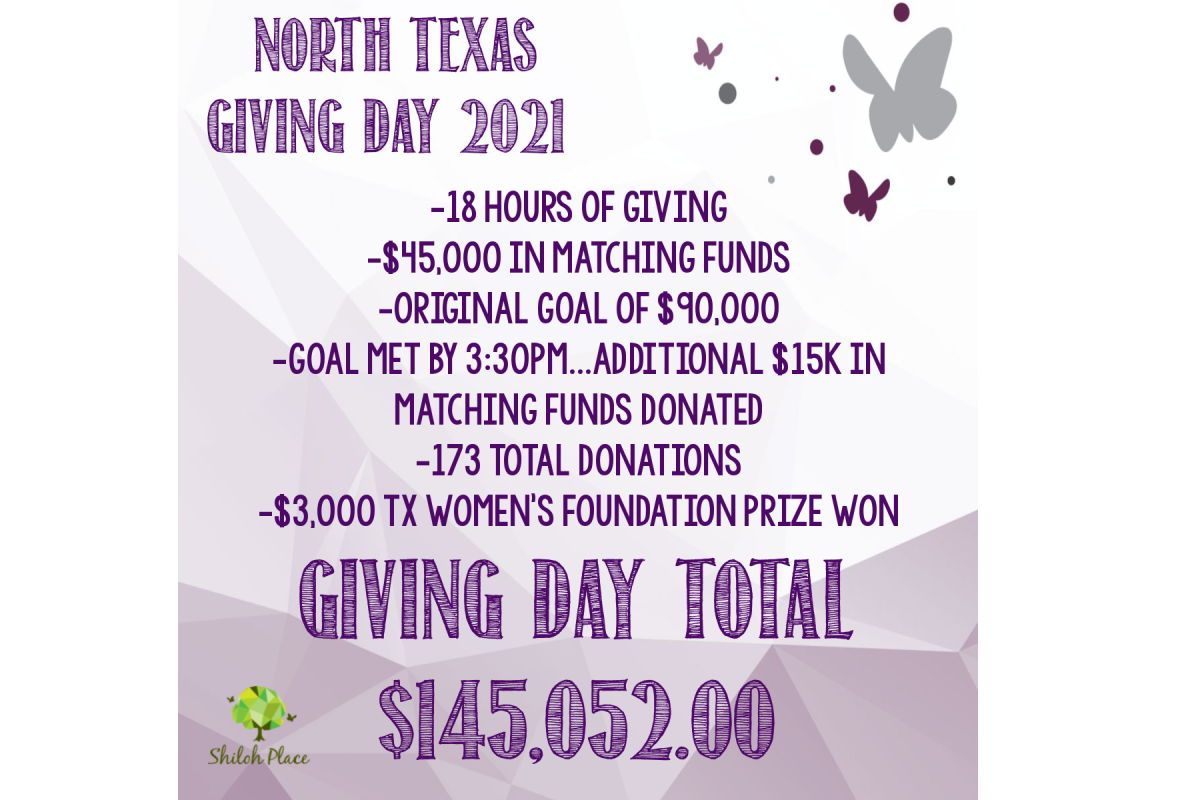 Dear LifeChangers,
Thank YOU!  2021 North Texas Giving Day is in the books and we are all overwhelmed with your generosity and support!  Not only was our initial goal and matching funds met, but additional challenge funds were also met and exceeded to the tune of $145,052!
As most of you know, North Texas Giving Day is our largest single fundraiser of the year. It is always a day of nervous excitement as we watch the day progress.  This year, the day was also filled with wonder and thankfulness as each of you gave. It was exciting to see God provide new challenge funds and new LifeChangers!  It was also so humbling to see your love and encouragement for the families at Shiloh. Every gift was another reminder to a mom that she is loved, she is worthy, and that there are those that believe in her and the future that she is creating.   Make no mistake, our moms watch your outpouring of support and are so greatly encouraged by your generosity!
Once again, THANK YOU for providing a way – through housing, childcare, advanced education and the Shiloh team to walk alongside them – for these moms to have hope and a future for themselves and their children.  May God bless you as you have been a blessing to each of these families.
In Him,
Eppy Thern
Executive Director